About Decro Development, LLC
Decro Development was founded in 2006 to provide the New Orleans area with a quality, cost efficient, and timely builder to help people achieve their dreams of home ownership. From the small renovation to ground up construction, Decro Development takes pride in assisting people with their project needs.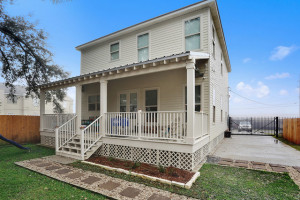 Over the last few years we have successfully completed over 100's of projects ranging in size from a kitchen remodel to a 6000 s.f. new construction. Our company has grown in size to where it is today as a result of our "On Time-On Budget" philosophy. Our Growth is also largely a result of customer referrals rather than advertising.
Decro Development is a preferred contractor as well for non profit organizations such as "Beacon of Hope" and "Youth Rebuilding New Orleans". We see this as the best barometer of our success to living our philosophy day in and day out.
Our experience allows us take the necessary strides to bring "Green Building" to all of our projects. We are concious of new building techniques and we incorporate all the "Green" expectations of today's savvy homeowner while still maintaining an affordable market price. Our commitment to building a sustainable future is evidenced by our certification as a NAHB Certified Green Professional as well as our Louisiana State Licensing Board certification for photovoltaic (solar) system installations.
Contact us today and we will be glad to partner with you on building your dream home.